Interested in learning about Adidas Vegan Shoes?

This guide is packed full of everything you need to know in 2021!
Do vegan sneakers even exist? The good news is advancements in technology has made it possible to manufacture vegan shoes without compromising their quality.
Most of the top brands like Adidas are now shifting to manufacturing vegan shoes. What makes them vegan is that they are made without animal by-products and with the environment in mind.
Firstly, they respect their employees' rights and make shoes with passion and love for their craft. It means that brands making these vegan shoes are not only protecting animal rights but also human rights.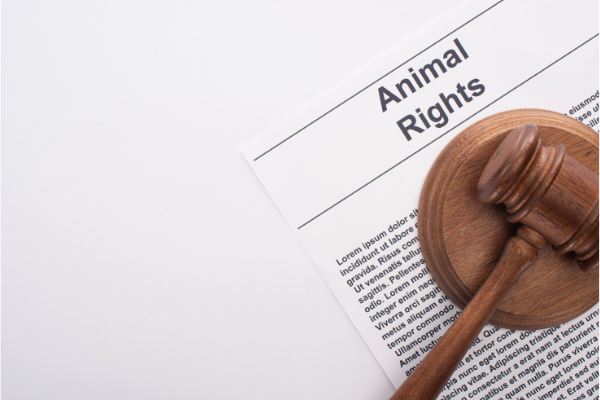 Even better, they're concerned about the environment with products using eco-friendly materials with a lesser carbon footprint. Although products are made in factories, manufacturers do make sure they produce no toxins while manufacturing their vegan shoes.
Interestingly, you can count on it your vegan shoes lasting longer than typical shoes because they are usually water-resistant and made from recycled materials,

That makes them durable, plus vegan shoes are known to be breathable and odour-free.
They're also healthy!

Vegan products are free from chemicals that can harm your skin and you avoid allergies to materials like leather and other materials made from animal by-products.
Are There Any Vegan Adidas Shoes?
The Stella McCartney Stan Smith Sneaker
Adidas launched their first vegan campaign, "Our Icons Go Vegan" in 2018. They also launched their iconic Stan Smith sneakers as vegan in a collaborative project with famous designer Stella McCartney in the same year.

The brand is proud to say that Stan Smith's line of shoes is cruelty-free and 100% vegan.
Also, in 2019 they released a new version of this line using a thick rainbow shoelace with colourful star patterns.

You will see the Adidas Original vegan logo embossed on it to represent that they're made out of plant-based materials and free from animal by-products. They also use glue that is vegan and eco-friendly.
Adidas vegan sneakers are produced using a PU-coated recycled polyester, and the midsole is made from EVA foam from algae.

This algae-based EVA foam is exceptionally eco-friendly as it helps to clean 30 litres of polluted lake water. Adidas vegan joins the growing industry of vegan shoes and other brands like Puma running shoes, Nice Space Hippie, and Hugo Boss dress shoes.
The Best Vegan Adidas Sneakers List
Vegan Adidas shoes are available for all genders, so you must know what to look out for.

There's a wide range of selections when it comes to Adidas vegan shoes. There are only a few sportswear companies offering vegan products, and Adidas is one of them.

Most of their new releases are vegan sneakers.
The brand is concentrating its efforts and new releases to eco-friendly materials. This shift was made strong with the collaboration of the famous vegan fashion designer Stella McCartney. Stella is known for her strict no-animal use policy.
In 2019, the company produced almost 11 million pairs of vegan shoes using recycled materials. The following are questions that will answer your curiosity about Adidas famous line of vegan sneakers.
Are There Adidas Samba Vegan Shoes?
If you are an Adidas Samba fan, then you can now enjoy wearing it again as they launched a vegan version of this iconic line of Adidas shoes.

The look and the overall feel of its original Samba stay with the vegan version. You will not feel and see any difference as it has a weight that can tell you that it is made from quality materials.
These are some of the best vegan shoes that are guaranteed to leave you looking well dappered.
Special Feature of Samba Vegan Shoes
Comfortable fit.
They have a lace closure.
Soft and light feel.
They are PU- coated and made from recycled synthetic upper.
You can enjoy their Iconic look.
All raw materials used to produce these vegan adidas shoes are free from animal products, including the glues and colours.
Are There Vegan Adidas Superstar Shoes?
We can now fall in love with the new version of the iconic Vegan Adidas Superstar.

It was only this year 2020 when Adidas launched its latest addition to their line of vegan shoes, and that is the 70's, popular Superstar.
It is made with humans, animals, and the environment in mind. Now, it's true to its name as a real "superstar." The brand honours it's past by looking forward to the future and going eco-friendly and vegan.
Special Features of Vegan Adidas Superstar
It has the same iconic lace closure.
Made out of PU coated recycled materials.
You will find the old-school shell toe sneaker design that is all vegan.
The brand boasts it's rubber cupsole is made from recycled materials.
All raw materials used to produce these vegan shoes are free from animal products, including the glues and colours.
Are There Adidas Sleek Vegan Shoes?
When it comes to women's vegan shoes, you can opt for the Adidas Sleek Vegan Shoes. They are all-white shoes that are perfect for all types of fashionable outfits from classy to streetwear.
Despite their all-white colour, Adidas Sleek Vegan Shoes can easily count as some of the best vegan shoes in the market due to their timeless design and comfortable fit.
Feeling good and looking good at the same time is possible without feeling any guilt. It's what these new vegan shoes from Adidas can offer to all women.
Special Features of Adidas Sleek Vegan Shoes
They have a narrow fit that all women love.
They have a lace closure that makes them look classy.
The shoes are PU- coated with recycled synthetic upper that makes them cruelty-free.
You can count on a very soft and light feel.
Streetwear can offer both comfort and style.
The rubber outsole and its smooth textile lining made them look extra special.
All raw materials used to produce these vegan shoes are free from animal products, including glues and colours.
Are There Adidas Vegan Stan Smith Shoes?
You can now grab your own Vegan Adidas Stan Smith by Stella McCartney.

This iconic line is for all genders. However, if you like to take pride and look uniquely different, you can go for the new striking colourful lace.
The overall look and design of the latest version of Adidas Stan Smith outweigh the old one's performance. There is a design made from Primegreen, which is a high-performance shoe from recycled materials.
Special Features of Adidas Vegan Stan Smith
They have an original look with a lace closure.
The Stan Smith Vegan Shoes are made of PU -coated recycled material.
They have a low-cut design that is perfect for a sporty look.
You will love the ultra-soft cupsole made of 90% natural rubber and 10% waste rubber.
All raw materials used to produce these vegan shoes are free from animal products, including the glues and colours.
Are There Vegan Adidas Continental Shoes?
The 80's classic Vegan Adidas Continental Shoes now get a revamp by being vegan and 100% cruelty-free.

Adidas eliminates the use of any ingredient from animal sources from their vegan line. According to them, they are making the switch to a vegan-only brand that will happen very soon.
One of the many features that make it extra special is it's EVA foam produced with the help of algae that cleans polluted lake waters.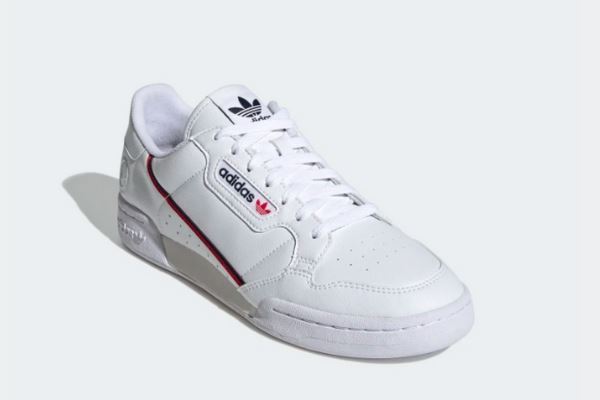 Special Features of Vegan Adidas Continental Shoes
They have a traditional lace closure.
They're animal-free because of their PU-coated recycled materials.
You can enjoy wearing them anytime and anywhere with their fitness sneaker look.
You will love the comfortable midsole EVA foam made from algae.
Like other Adidas vegan shoes, they have a soft cupsole that comes from 90% natural and 10% waste rubber.
All raw materials used to produce these vegan shoes are free from animal products, including the glues and colours.
Are Adidas Falcon Shoes Vegan?
Although the Adidas Falcon shoe line is very attractive and sporty, it is not vegan.

It does not belong to the line of sustainable and vegan shoes from Adidas. If you take a look at the Adidas website, it clearly says that they are not vegan at all. They have a sleek look that is inspired by K-pop fashion.
Is There An Adidas Vegan Golf Shoe?
The Men's Tech Response Three Stripe Golf Shoes from Adidas are said to be vegan.

They're made with an EVA midsole from algae. However, some ingredients are questionable as they come from synthetic materials.
You can still play your favourite golf game even in bad weather conditions. You can shop for golf shoes in the official Adidas online store where you will find many choices, but they are not vegan or cruelty-free.
Is There An Adidas Vegan Hiking Shoe?

If you need hiking shoes, it's good to know that you can find them at Adidas.

The Adidas Terrex Swift R2 Mid GTX is said to be vegan. A serious hiker and backpacker can count on their fantastic performance. These hiking boots are comfortable and have good grip traction. It means that you can try diverse terrains in any weather conditions.
There are some brands where you can find a vegan shoe that is perfect for hiking. According to PETA, any of the following are vegan hiking shoes.
Merrell Nova 2 Rainbow.
Vivobarefoot.
Native Shoes.
Xpeti Hiking Boots.
Is There An Adidas Vegan Running Shoe?

According to a PETA list, Adidas Ultraboost Parley Running Shoes are vegan as they're made from synthetic materials that are free from animal by-products and are cruelty-free.

Are There Adidas Vegan Skate Shoes?

Adidas are very well- known for their vegan adhesive.

So, you can count on their Adidas Adiease for vegan skate shoes. The upper part is made of canvas for ultimate comfort while skating. Also, you can move without any hassle because they're very lightweight.

They have a rubber outsole and EVA insole that can best be used for long hours of skating.
The Adidas Vegan Shoes Price List For 2021
In the table below, you can find the price of each pair of Adidas Vegan Shoes that is in right now:
Adidas Vegan Shoes

Price

Adidas Samba Shoes

$80

Adidas Superstar Shoes

$85-110

Adidas Sleek Shoes

$90

Adidas Stan Smith Shoes

$85-100

Adidas Continental Shoes

$80-100

Adidas Terrex Hiking Shoes

$80-200

Adidas Ultraboost Parley
Running Shoes

$180

Adidas Adiease Skate Shoes

$33-130

Adidas Lite Racer

$60-90

NMD_R1 Sneakers

$100-200
Is Adidas Vegan Friendly?
We need to consider many things before we can say that a brand is vegan friendly. The most crucial point is that a brand should not use materials from animal sources such as glue, leather, suede or fabrics tested on animals.

Adidas is not a 100% vegan brand as of this writing.
Are Adidas Sneakers Made With Real Leather?
According to the Adidas official website, they do not use any raw materials from animals, especially leather. They have a stringent policy regarding the use of any materials from animal origin as they highly value the importance of life.
Does Adidas Conduct Animal Testing?
As of now, Adidas is very clear in their statement that they do not tolerate any animal testing for their products and material development.

However, they also made clear that if necessary, especially for cosmetics sold in other parts of the world that require animal testing, they ask for a written confirmation from their licensees to ensure that they follow brand requirements. 
Adidas Uses Vegan Glue
The only problem with glue used for the shoe industry is the issue of animal testing. Since the newer models of Adidas shoes are vegan, it means they're cruelty-free. Also, as mentioned above, Adidas uses vegan glue.


Are All Adidas Shoes Vegan?
To shop for vegan shoes is not always an easy task.

The only way to know if a shoe model is vegan is to read and look at each product's materials. The good thing about purchasing at Adidas online store is that they have lots of vegan shoes. It's written on the product name and specification.

The information that you need is already right at your fingertips. 
Also, it's easier to buy vegan shoes online as opposed to buying them in physical stores. In some instances, you may run into salespeople who are not trained and are unaware of the material used to make the shoes.
The best tip to easily know if particular shoes are vegan is to know what to avoid such as:
Raw leather.
Nubuck leather.
Non-vegan glue.
Full leather.
Full-grain leather.
The words "tested on animals."
What Shoe Brands are Vegan?
Besides Adidas, it's good to know that you can also find other brands with a vegan line of shoes. Below are other popular brands that are also known to sell some of the best vegan footwear.
Nike Vegan Shoes
Nike has both vegan and non-vegan shoes, according to their customer support team.

It means that Nike sells shoes with leather, but they have a special line that is 100% cruelty-free and vegan. Also, we can choose from 179 types of Nike shoes that are vegan.

They can provide you with a long list of shoes for different sports types such as Basketball, Soccer, Tennis, Track and Field, training shoes, and running shoes for both men and women.
Puma Vegan Shoes
As part of the worldwide fight to reduce plastic and carbon footprint, Puma just launched their very own vegan line.

It's the Puma First Mile Collection that uses recycled plastic from plastic bottles collected by the First Mile Network. With First Mile and Puma's collaboration, they have reused 40 tonnes of plastic just for the Puma vegan product in 2020.
The Puma vegan collection focuses not only on producing vegan shoes but also on other apparel like shirts, pants, and jackets.
By knowing materials that are not vegan, it's then easier to spot non-vegan shoes.

You can find more information should you choose to buy online. Also, it's helpful to read customer feedback and comments to know the truth about a product. There are lots of vegan websites that list the top vegan brand of shoes and models.
With the comprehensive information about vegan shoes online, it's impossible not to find the perfect fit for you.

The wide selections of vegan Adidas shoes are enough for you to get the footwear that you need. Materials used are what make shoes vegan, so reading each shoe specification will clarify things for you. 
Aside from Adidas, you may also opt for other brands like Puma and Nike vegan shoes. Again, prices vary according to the brand, type, features and purpose of shoes.

It is good to know that brands like Adidas are offering great deals for their vegan shoes.
Enjoyed This? Read These & Share!
If you found this post informative, you might be interested in some of our other fashion brand guides which can be found here:
We'd also LOVE you to share our post on your socials. Also, if you have a vegan page on Instagram DM us as we do regular features on our followers pages!