Marshmallows are not vegan friendly, though many people trying to live a vegan lifestyle mistakenly think they are.

The reason marshmallows are not vegan are because they contain the following non-vegan ingredients:
Non-Vegan Marshmallow Ingredients
Gelatin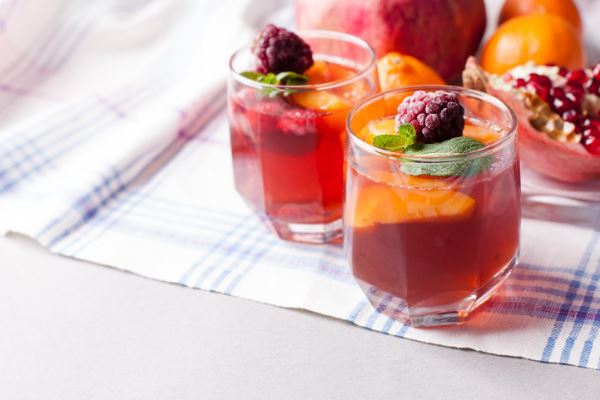 Non-vegan marshmallows contain heaps of Gelatin, which is derived from collagen from the various body parts and organs of animals.

The good news is that there are vegan-friendly marshmallows which contain aquafaba, which is the liquid from canned chickpeas, and Agar Agar which is a vegan Gelatin substitute which is derived from seaweed.
Sugar
We wrote about why most sugar isn't vegan (unless its USDA certified) in our post called 10 Surprisingly Not Vegan Foods Hiding In Your Shopping Basket (you HAVE to see the other 9!)

Sugar is plant-based, but some sugar companies use bone char (the burned bones of cattle) to refine and whiten their sugar.

The sugar used by companies during the manufacturing of their products is rarely disclosed – at best you'll get "white sugar" but you won't know if its USDA-certified (and therefore vegan safe).

For that reason, we believe its best to eat vegan marshmallows only. See here for our list of the top vegan marshmallow brands.
Egg Whites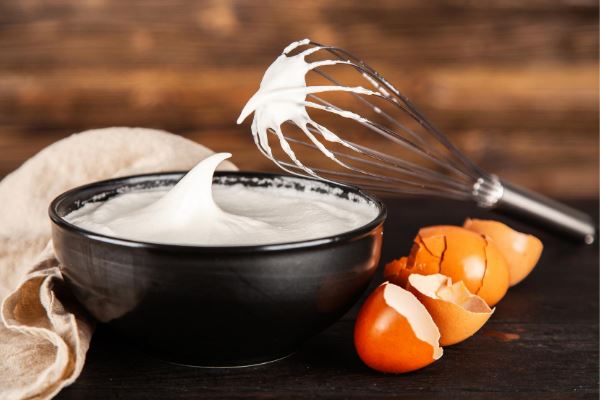 Whilst most marshmallow brands won't use eggs in their recipes (because they are expensive), you will find egg whites in high-end marshmallows.

Look for words like "gourmet" or "luxury" coupled with that italics font that all fancy brands have – then double check the ingredients list!
Now that we know more about vegan marshmallows, we need to make you aware that finding vegan marshmallows can be tricky. That's why we've compiled this list.

Here's a look at several of the top vegan marshmallow brands that are not just vegan-friendly, but also delicious as well.
Ananda's Vanilla Gelatin-Free Marshmallows
There's just something special about handmade foods and snacks, as opposed to mass produced ones, and these ones from the UK are no exception.

Ananda's vanilla gelatin free marshmallows are lovingly made by hand and are generously sized with a delicious vanilla undertone and an amazing sweetness.
Dandies Vegan Marshmallows
Next up we have a firm favourite vegan marshmallow brand in the USA – Dandies.

Dandies vegan marshmallows are very generously sized, they're fluffy, they're sweet, and they're everything a marshmallow should be, with the added bonus of being vegan friendly.

Ryan Howard, founder of the company, actually founded the company when, after struggling to find vegan-friendly marshmallows for his son, he decided to make them by hand himself.

His son, who had been vegan for many years, absolutely loved them and things just took off from there.
Smucker's Marshmallow Topping
Whilst not marshmallows entirely, this topping is useful if you're making a desert that requires a marshmallow topping.

If you're familiar with Smucker's, despite the fact that they are not exclusively a vegan-friendly brand, their vegan marshmallow topping tastes absolutely divine and is great when added to a vegan-friendly cookie for when you're craving something gooey and sweet.
Trader Joe's Vegan Gluten Free Marshmallows
Mace with just 7 ingredients, these are also gluten free and are just like the real thing – you can ever use them for toasting around the fire.
Freedom Confectionery – Mini Pink & White Vanilla Mallows
Created by a renowned British food scientist and loving grandfather of 13, these Pink & White Vanilla Mallows are mouthwatering, soft and delicious strawberry flavoured marshmallows.

These are marketed as vegetarian, but they're also vegan, soy free, GMO free and nut free. These are best used as small bites, but they're too small to be used in ht chocolate or baking.
Sweet and Sara Dried Cereal Marshmallows
Lucky Charms breakfast cereal is hugely popular all over the globe, mainly because of the delicious marshmallows it contains.

Whilst most cereals are vegan-friendly, the majority of marshmallows aren't so you can't just make your own version of vegan lucky charms cereal at home.

Well, now you can thanks to Sweet and Sara Dried Cereal Marshmallows.

As well as the cereal marshmallows, Sweet and Sara also do Vegan S'mores, vegan marshmallows, and vegan Rice Krispy treats. More on those below.
Vegan Friendly Marshmallow Snacks
As you know, marshmallows are the ultimate snack food, and for times when your sweet cravings kick in and you want something sweet and tasty, here are a few vegan-friendly marshmallow snack ideas.
Vegan S'mores
S'mores are rich, decadent, gooey, sweet, and delicious.

Sadly, regular S'mores are made from non-vegan friendly ingredients but worry not, because you can make vegan S'mores as well.

Simply get these 3 ingredients:
Roast the marshmallows, put a piece of chocolate on a cracker, followed by your marshmallow, sandwich together, and enjoy.
Vegan Lucky Charms
To make your version of this breakfast classic, simply take a bowl of vegan Cheerios, some almond milk or your vegan milk of your choice, and a generous handful of Sweet and Sara Dried Cereal Marshmallows.
Scatter the marshmallows over your cereal, mix together, add your almond milk, and enjoy.
Krispy Rice Treats
Finally, to make vegan Krispy Rice treats, simply take some vegan butter, melt it, add the marshmallows, melt those, remove from the heat, and add some Nature's Path Crispy Rice cereal.
Flatten the mixture down on a baking sheet, place in the fridge to cool and set, cut into squares, and enjoy.

Rice Krispies are technically not vegan-friendly, due to the vitamin D they contain, which is derived from animal sources, which is why Nature's Path Rice Cereal is used here.
Homemade Vegan Marshmallows
They say "Happiness is homemade" for a good reason – there's something about knowing where all the ingredients come from and cooking for yourself.

There's a lot of vegan marshmallow recipes out there, but the absolute best has to be this one from Healthy Vitties:
Yield: 9-12 Square Marshmallows
Prep Time: 15 Minutes
Additional Time: 8 Hours
Total Time: 8 Hours 15 Minutes
Ingredients
Instructions
First, line an 8×8 baking pan with parchment paper and then generously dust with tapioca/arrowroot flour. Set aside.
In your stand mixer, beat the aquafaba on high for about 10-15 minutes. Alternatively, you can do this with a hand mixer.
Add the tapioca syrup to a small saucepan and bring to a boil.
While waiting for it to boil, dissolve the agar agar in the 6 tablespoons of water and then add it to the saucepan.
Whisk the syrup continuously until it reaches a rolling boil, then add the salt and vanilla to the saucepan. Whisk to combine then remove from heat.
Turn your mixer down to low, and slowly pour the syrup mixture into the aquafaba to create a marshmallow fluff.
Quickly pour the fluff into your prepared baking pan, smooth the surface, and let it rest for about 3 hours/overnight.**(see notes)
Once they have set up, dust with tapioca/arrowroot flour and turn it out on a tapioca starch dusted surface and slice into squares (or desired shape).
Store in an airtight container, best when consumed the same day, 2 days max.
Notes
*tapioca syrup allows this recipe to be a lower sugar, grain-free, non-GMO option, but you may also use regular corn syrup
**if using as marshmallow fluff, use right away
Vegan S'mores Cookie Cups Recipe
If you liked that, you're going to LOVE Healthy Vitties Vegan S'mores Cookie Cups recipe!
Here's how to make them:
Yield: 6-10 Cookie Cups
Prep Time: 15 Minutes
Cook Time: 12 Minutes
Additional Time: 30 Minutes
Total Time: 57 Minutes
Ingredients
'Graham Style' Cookie Cups
Vegan Marshmallow Fluff
Topping
Tools
Kitchen torch/lighter for toasting (optional)
Instructions
Preheat your oven to 350 degrees.
In your food processor, grind the granola until you achieve a fine texture, then add in the baking soda, cinnamon, salt, cassava flour and pulse to combine.
Place the "graham" mixture into a medium bowl and then stir in the almond butter, maple syrup and vanilla until you have a cookie dough-like consistency.
Spray a muffin tin with spray coconut oil, then divide the graham cookie dough equally in the muffin tin and gently press the dough in the cups, making a well in the middle of each with your fingers.
Bake for about 12 minutes, then allow it to cool.
Meanwhile, with a hand blender, whip the aquafaba (chickpea brine) on high until it starts to form stiff peaks (as you would with egg whites). Set aside.
Combine 1 tablespoon of agar agar powder with 3 tablespoons of water, stir to combine.
In a small saucepan over high heat, bring the tapioca syrup to a boil. Add the agar mixture, a pinch of salt, and the vanilla to the pan. Whisk continuously until the syrup comes to a rapid boil. Remove from heat.
Immediately, pour the syrup mixutre into the whipped aquafaba while you are beating the aquafaba on low speed to make a marshmallow fluff.
Pour the marshmallow fluff generously into each cookie cup and set it aside to firm up for 30-45 minutes.
Top each cup with chocolate bar chunks (or you can use chocolate chips too).
To melt the chocolate and toast the marshmallow fluff, carefully use a kitchen torch or lighter. Alternatively you can broil them in the oven for a few minutes until the fluff starts to brown.
Enjoy all cups within 2 days.
In Summary
Being vegan doesn't mean we have to miss out on the foods we used to love anymore. We hope this guide gives you every option for enjoying marshmallows, without the worry about going "off-vegan".

Let's get back to the fire with some marshmallows on a stick!
Want To Know Which Other Food Products Aren't Vegan?
Check out our other vegan food product check posts here.