Wondering Are Vegan Hotdogs Healthy? We did too, so we investigated and learned a lot of eye-opening things.

But before that, our favourite fact: Did you know they call vegan hotdogs "Not Dogs"? 😆

While they thankfully don't contain dogs, or any animal products, the jury's out on whether or not they're healthy for your body.

So we decided to dig deeper to finally answer this question so we can all enjoy vegan BBQs without worrying about our health.

Let's get to it!
Are Vegan Hotdogs Healthy?: Table of Contents
Health & Nutrition
Common Questions
Make Your Own
Types of Vegan Hotdogs
Where To Buy Vegan Hot Dogs?
Stores

Leisure Venues
Health & Nutrition
Many vegan sites talk about "natural ingredients" – but what many don't know is that natural doesn't mean anything. You might think the answer to Are Vegan Hotdogs Healthy? is yes if the ingredients are natural, but they're not!

Its not a USDA-approved term so any company can use it to make their product seems healthier, despite what's inside!

Most vegan hot dogs are made with a soy-based protein, like tofu, wheat gluten or pea protein – but be careful, vegetarian hot dogs aren't always vegan (some use egg whites) and worst of all, CNN found 10% of veggie dogs contain meat! 🙀
Some vegan hot dogs also contain ingredients like:
Sugar
Spices
Artificial flavours
Coconut Oil
Cellulose (for the casing)
Here's the ingredients list of some of the more popular vegan hot dog brands:
Moving Mountains® Hot Dog
Water, vegetable (carrot, onion), vegetable oil (coconut oil), sunflower seeds, carrageenan (red seaweed extract), methyl cellulose, dietary fibre (konjac root), salt, natural flavouring, spice extract, dextrose monohydrate, spices, lactic acid, yeast extract, colour (iron oxide), smoke.
Tofurkey Jumbo Hot Dogs
Water, vital wheat gluten, pea protein, expeller pressed canola oil, organic tofu (water, organic soybeans, magnesium chloride, calcium chloride), contains less than 2% of cane sugar, sea salt, spices, onion powder, annatto (for color), natural flavors, natural smoke flavor, oat fiber, carrageenan, dextrose, konjac, xanthan gum.
Lightlife Smart Dogs® Jumbo
Water, soy protein isolate, soybean oil, evaporated cane syrup, pea protein isolate, tapioca starch, salt, potassium chloride, bakers yeast extract, carrageenan, dried garlic, natural flavor (from plant sources), natural smoke flavor, xanthan gum, fermented rice flour, guar gum, oleoresin paprika (color).
Yves Veggue Tofu Dogs
Water, soy protein isolate, vital wheat gluten, tofu (water, soybeans, magnesium chloride), contains 2% or less of: wheat starch, yeast extract, salt, sugar, canola oil, ground mustard seed, carrageenan, seasoning (maltodextrin, salt, spice, dehydrated onion), natural flavor, vitamin and mineral blend (dimagnesium phosphate, ferric orthophosphate, zinc oxide, niacinamide, vitamin b12, calcium pantothenate, thiamine hydrochloride, pyridoxine hydrochloride, riboflavin, iron oxide), paprika, extractives of spices, beet powder (color), salt blend (sea salt, potassium chloride, magnesium chlorides, magnesium sulfates). Contains soy and wheat.
Field Roast Vegan Breakfast Sausage Apple Maple
Filtered Water, Vital Wheat Gluten, Expeller Pressed Safflower Oil, Non-sulphured Dried Apples, Naturally Flavored Yeast Extract, Maple Syrup, Barley Malt, Onion Powder, Garlic, Natural Hickory Smoke Flavor With Torula Yeast, Spices, Sea Salt, Black Pepper, Ginger And Nutmeg.
Vegan and veggie hot dogs are healthier than their meat-based cousins for 3 reasons:
Less calories
No cholesterol
Almost no saturated fat
Whilst that's good, its not all roses. Vegan hot dogs contain processed soy which has far less of the health benefits than regular soy. Some vegan hot dogs (Loma Linda's Plant-Based – Big Franks) contain GMO-soy also which is one to stay away from.

Vegan dogs also often contain sugar, and artificial flavours which are not ideal, but provided you only eat vegan hot dogs in moderation, there's probably nothing to worry about.
Whilst this depends on the brand, a typical hot dog (one) contains between 50 and 200 calories. See below for a more detailed comparison.
Here's some of the more popular vegan hot dogs nutritional profile:
Brand
Tofurky Frankly Delicious Jumbo Plant-Based Hot Dogs
Beyond Meat Brat Original Plant-Based Sausage
Whole Foods
Vegan
Hot Dog
Field Roast Vegan Breakfast Sausage Apple Maple
Calories
180
190
60
100
Fat
10g
12g
1g
3.5g
Saturated Fat
0g
5g
0g
0g
Sodium
510mg
500mg
270mg
320mg
Carbs
7g
5g
4g
7g
Fibre
2g
3g
0g
2g
Sugar
2g
0g
1g
3g
Protein
17g
16g
8g
10g
All data represents a single hot dog
Nitrates are natural chemicals found in the earth, air and water, they are also found in vegetables like spinach, lettuce, beetroot and celery.

Nitrates are also used in meat products like regular hot dogs as a food additive, to stop bacteria growing (for longer shelf life) and to make the food taste and look better.

Nitrates have been linked to diseases like colon cancer, but its generally considered that's due to the processed meat rather than the nitrates themselves. Currently there are no requirements to limit foods that contain nitrates (like the veggies above).

Vegan hot dogs do not contain nitrates, because they have no meat ingredients. Some brands address this specifically including Yves.
Common Questions
In the dark days of textured-vegetarian-protein (TVP) and other meat-substitutes – taste was something you sacrificed. Skye's Mum referred to it as "disgusting cardboard". 🤣

The good news is, things have moved on and now vegan hot dogs are so tasty they can fool a carnivore. Honestly its the spices and herbs which season their meat that they like the smell and taste of anyway! 🙄

Vegan hot dogs today have awesome flavouring with onion, garlic, paprika, tomato, smoke flavours and even actual beer (e.g. Tofurky Original Sausage Beer Brats)!

They taste awesome and are healthier for you too.
Vegan hot dogs will go bad at some point, but they tend to last a little longer than meat hot dogs.

Most brands have a good shelf life (how long they can be offered for sale) and then an expiry of 3 months as long as you don't open them.

Once opened, you need to cook or freeze within 3 days, however, many vegans claim putting the hot dogs in a ziplock extends this life by up to 5 days.
You can eat meat-free and vegan hot dogs raw, as the ingredients are all plant-based, though they defintley taste better when cooked.
You can eat vegan hot dogs during pregnancy, but being vegan you need to pay attention to your iron and B12 levels.

In this study containing 1,257 women (114 vegetarian or vegan) looked at how their diets iron intake during pregnancy affected the size of the babies at birth. The study found little evidence vegan diets increase the risk of "severe, adverse pregnancy-related events," such as pre-eclampsia or major birth defects, provided B12 and iron levels are adequate.

As a vegan you know B12 and iron are important and you should make sure you get enough anyway, but especially when pregnant.
Make Your Own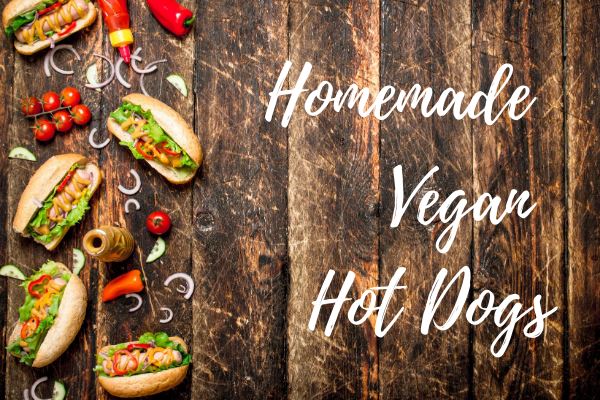 Vegan hot dogs are made in the same way as regular hot dogs, the manufacturers just replace the meat with plant-based ingredients.

The plant "meat" is created by combining the protein (typically using isolate proteins like soy beans, peanuts, sesame, wheat, or lupines) with the spices and herbs that add flavour

Next the sausage is cut into long narrow strips and packaged.
Making vegan hot dogs from scratch is easier than you think. There are many recipes that replace the meat with everything from vegan sausages, all the way though to carrots!

Here's the best recipe we've found so far:
Our favourite vegan hot dog recipe is this Sweet Potato Cabbage Vegan Hot Dog from the homies over at My Ginger Garlic Kitchen.
Ingredients:
Oil – 2 Tbsp + 1 Tsp
Mustard Seeds – 1 Tsp
Green Chili, Chopped – 1
Onion, Chopped – 1
Ginger, Chopped – 1 Tbsp
Garlic, Chopped – 1 Tbsp
Green Peas – 1/2 Cup
Cabbage, Chopped – 3/4 Cup
Sweet Potato, Boiled Peeled And Mashed – 3/4 Cup
Red Chili Powder – 1 Tsp
Garam Masala Powder – 1/2 Tsp
Salt To Taste
Corn Flour – 1/4 Cup
For Serving:
Hot Dog Buns – 4 (Use Gluten Free Making Them Gf)
Tomato Ketchup
Mustard Sauce
Tomato Slices
Onion Slices
Cucumber Slices
Chaat Masala
Lemon Wedges
Instructions:
Heat 2 tbsp oil in a pan over medium heat.
Add mustard seeds. When they start to sizzle add chopped ginger, chopped garlic, and chopped onions.
Sauté them for 3-4 mins.
Add green peas and cabbage and saute 5-7 mins.
Add mashed sweet potatoes, red chili powder, garam masala powder, and salt. Mix well and cook for 3 mins.
Add corn flour and mix well.
Cook until it starts coming together and forming a dough.
Let it cool completely.
Divide the mixture to 4 large balls.
Take a part of the mixture on a flat surface and, start rolling the dough evenly to make it into a sausage.
Heat a pan or grill. Drizzle a teaspoon of oil on a grill/pan & roast/grill from all the sides for 4-5 minutes or until golden.
Cut the bun into 2 halves. Add lettuce and then a sausage.
Drizzle with tomato sauce & mustard sauce.
Add slices of tomato, cucumber, and onions.
Sprinkle some chaat masala a splash of lemon juice. DONE.
Here's the full recipe video:
Here's our favourite vegan hot dog toppings:
Crispy Onions
Jalapeños
Tempeh or Vegan Bacon Bits
Salsa / Pico De Gallo
Diced Red Onion
Crushed Tortilla Chips
Sautéed mushrooms
Chopped Cilantro
Crushed Peanuts
Mustard (Not Dijon and honey mustard which are not vegan)
Ketchup
Caramelized Onions

Types of Vegan Hotdogs
Yes, Loma Linda's Big Franks are vegan and canned.

Many people like these as they don't taste like soy, but more like a "regular" hot dog – they also have a 3 year shelf life so can be good for emergencies or to take camping if you're going to be away from a fridge for a long time.
Low sodium hot dogs are hard to find, so you'll have to limit your salt intake for the rest of the day or try to live salt-free the week you eat them.

Whole Foods Vegan Hot Dogs have only 270mg of sodium, 50% less than the Beyond Meat Hot Dogs which have over 500mg!
Yes, many brands of vegan hot dogs are kosher, here's a quick reference list:
Lightlife vegan hot dogs

Most

Yves veggie cuisine hot dogs (certified by the Orthodox Union) – Check the packaging
Tofurkey Hot Dogs (KSA certified)
Most vegan hot dogs contain carrageenan, an additive (from red seaweed) used to thicken and preserve foods and drinks.

Its used in vegan products to replace gelatin, but some people want to avoid carrageenan as its been linked to serious diseases like colon cancer and less serious conditions like inflammation, gastrointestinal disorders, glucose intolerance, food allergies and bloating.
We couldn't find vegan hot dogs that don't contain carrageenan, but these vegan sausages from lightlife are carrageenan-free:
Lightlife Plant-Based Breakfast Links*:

Ingredients: Water, Pea Protein, Canola Oil, Brown Rice Protein, Less Than 2% Of Natural Flavors, Spice, Modified Cellulose (From Plant Fiber), Cane Sugar, Vinegar, Beet Powder (Color), Salt, Yeast Extract. In a calcium alginate casing.
*Note: You should know Lightlife is owned by Maple Leaf Foods – a major Canadian meat supplier.
Yes, there are soy-free vegan hot dogs. Here's the best of them:
Yeah Dawg Vegan Hog Dogs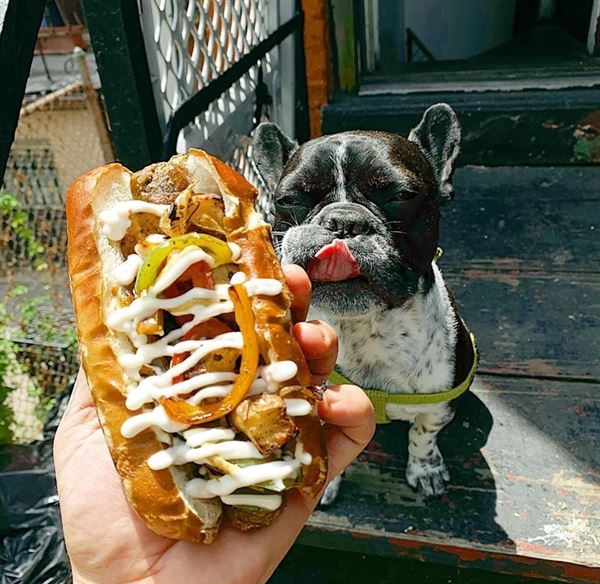 Plant-based, vegan, soy-free & gluten-free hot dogs, sausages, condiments and toppings!

Order online or see their list of US stockists by state (they're in some Whole Foods).
Make Your Own – Carrot Hot Dogs
Homemade vegan hot dogs are easy to make and these ones are soy-free.

Check out this Best Vegan Hot Dogs Recipe.
There are many gluten free vegan hot dogs including:
Lastly, if you want to make gluten free vegan hot dogs at home, this Best Vegan Hot Dogs Recipe is also gluten free.
Where To Buy Vegan Hot Dogs?
Thankfully its easy to buy vegan hot dogs online and in stores, here's where you can get them:
Stores
Publix has a solid range of vegan hot dogs including:
Beyond Meat Sweet Italian Plant-Based Sausages
El Burrito SoyRizo
Field Roast Vegan Italian Sausage
Aldi in the UK has many vegan products, but currently no vegan hot dog or sausage substitute listed on their website. Many UK vegans stll report being ableto find vegan hot dogs in stores.

In the U.S things are better, with these Earth Grown Meatless Hot Dogs available.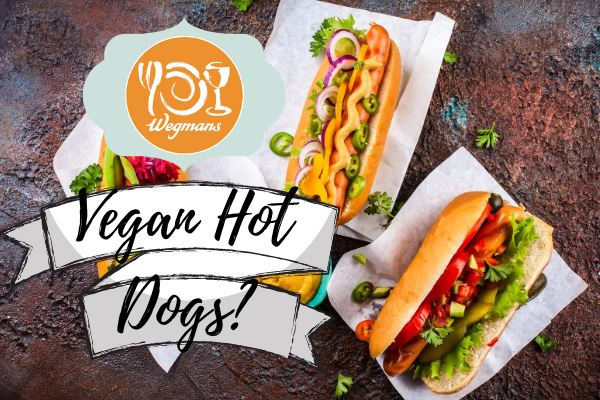 Tofurky Italian Sausage with Sun-Dried Tomatoes and Basil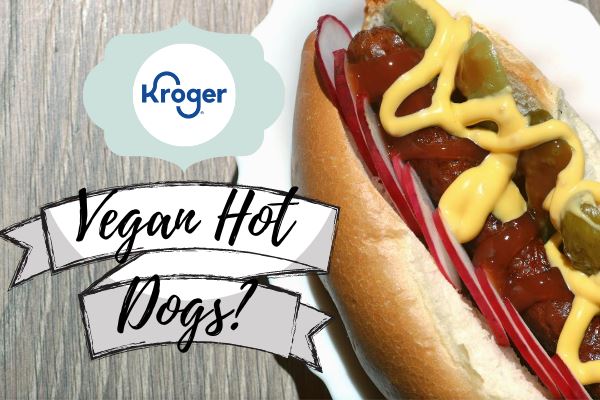 Made from kale, lentils, quinoa, onions and wheat protein, these hot dogs are vegan, BUT….
The bun is not vegan
They're not gluten free
But they are popular with over 1 million sold in their first two months!
Lastly, Idea also sells their vegan hot dogs in packs of 10: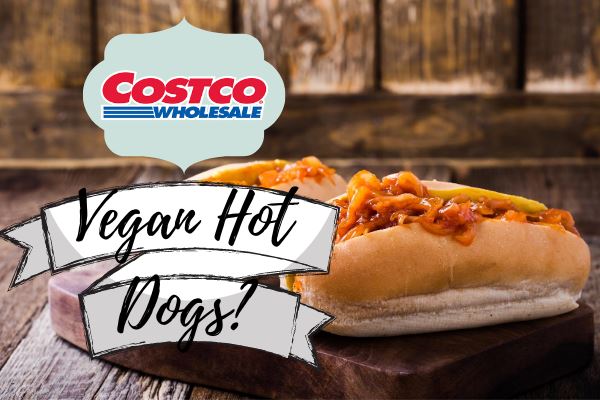 Almost 5,000 have signed this petition for Costco to add a vegan hot dog in their restaurant, but its not been successful yet – add your signature!

In store, Costco has these vegan hot dogs:
Whole foods has a lot of vegan hot dog options, the biggest selection we've seen so far:
Trader Joe's has a few vegan sausages you can use for hot dogs:
Holland & Barrett doesn't sell meat products and has no vegan sausage products currently.
Amazon has a few vegan sausages you can use for hot dogs:
Leisure Venues
The first veggie hot dogs at a baseball stadium were served at the Chicago White Sox's Comiskey Park stadium in June 2019.

The Dodgers followed suit with their Beyond Meat hot dog! See it here as Executive Chef Ryan Evans showcases it: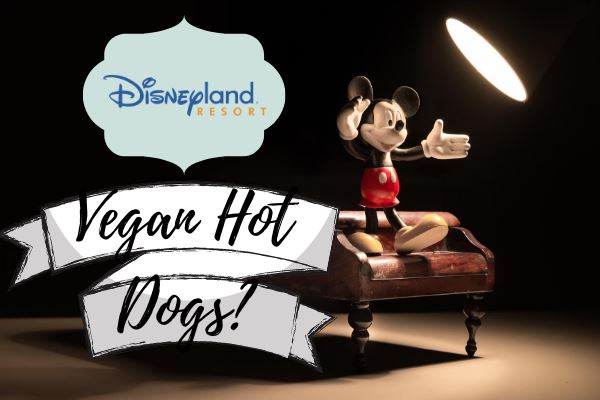 Disneyland is getting down with the vegans finally! Here's what they have:

Vegan Hot Diggity Dog

The Harbour Galley seafood restaurant at the California Disneyland Resort serves a vegan hot dog topped with mustard, onions, and a spicy lentil-based chilli.
Plant-Based Slaw Dog
Available at Casey's Corner the new Hot Italian Beyond Sausage is topped with slaw, comprised of cabbage, white onions, fresh cilantro, shredded rainbow carrots, kale, corn, peppers, and BBQ vegan aioli.
Best of all, Disney has plans to introduce hundreds of plant based options across their resorts: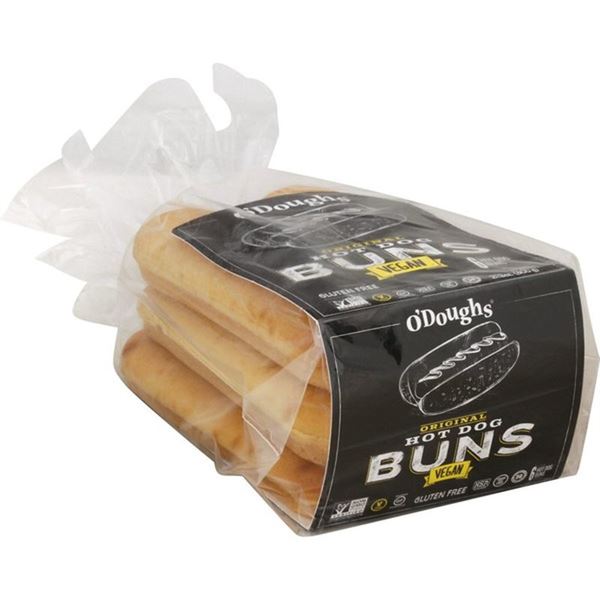 Here's the best of the best:
Wrapping Up
By now we hope you know the answer to "Are Vegan Hotdogs Healthy?" and exactly which vegan sausages and hot dogs are right for you and where to get them.

If you have any other questions, let us know in the comments.

Miriam & Skye x