These cruelty free purse brands are some of our favourites, so we just had to share them with you and show them a little love.

Here's the hottest cruelty free and vegan purse brands right now!
Lee Coren
Lee Coren checks so many boxes, they are:
PETA approved
Animal Free certified
Handmade With Love
Ethical Local Production
Premium Vegan Materials
Materials Sourced locally
All of their cruelty free purses use high quality, Italian made, cotton-backed microfiber PU (Polyurethane) instead of leather. We especially love this purse which fits all of your essentials like your cards and cellphone.

This one is made from premium synthetic leather and microfiber faux suede.
Check out their range of cruelty free purses here.
Hozen
Hozen has a small range of vegan, sustainable purses and card sleeves which are made with organic, and recycled materials.
At just $35 and the ability to pay over 4 interest free payments, anyone can now enjoy Hozen's cruelty free, vegan purses and wallets.

They are made from only 5 materials:
• Italian biopolyoil "leather" body (grain-based and plastic-free)
• Recycled plastic / organic cotton twill blend lining
• Recycled plastic thread
• Recycled plastic zippers
• Recycled cotton label
• Vegan adhesive
We love Hozen because they're PETA approved, offer free shipping and 7 day returns and they donate 10% of their profits to Mercy for Animals.

Go here to see their cruelty free purses and wallets.
Stella McCartney
Many websites make the mistake of listing the Stella McCartney brand as vegan.

The whole brand is not vegan, this page reveals they still use silk, wool and cashmere but their leather is "vegetarian" and cruelty free, but interestingly they don't use the word vegan when describing it.

We'd recommend for each product you check the materials list to be sure its 100% vegan.

View Stella McCartney's Cruelty Free Purses here.
Angela Roi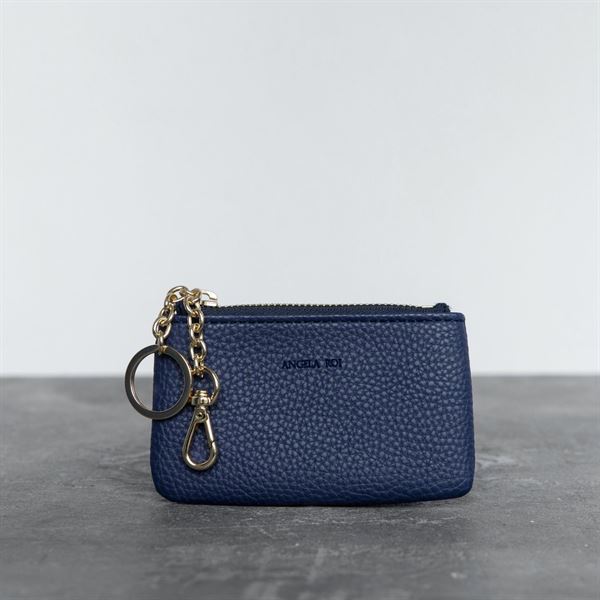 We love their statement "For too long, fashion has demanded sacrifice: Of comfort for style, of money for quality and of morals for materials." – Angela Roi calls themselves "no-sacrifice fashion brand" and they bring affordable vegan bags and purses that are unmatched by many.

At just $55 for their purses, free fast shipping, easy returns and the option to pay over up to 4 interest-free payments, it makes their products as accessible as possible.

These vegan leather sleek card holders and purses are made in their sweatshop-free and cruelty-free workshop (here's how they are made)
See their range of cruelty free purses here.
Corkor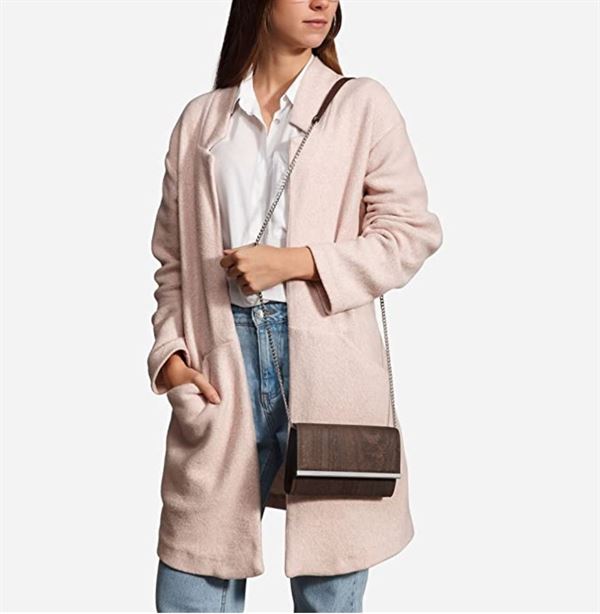 This brand offers cork based, 100% vegan, eco-friendly, and PETA approved purses, belts and bags.

Made in Portugal by local artisans, they offer a range of Cruelty Free alternatives to leather wallets for men and women. With a full money-back guarantee, you're safe to purchase knowing you can return anything that doesn't meet your standards or tastes.
View Corkor's range of cruelty free purses here.
Sans Beast
This stylish brand has some luxury looking, yet affordable purses and wallets like this one:
They offer many super slimline and minimalist card wallets that safely store your cash, coins and cards.

The brand was started by an Australian who worked for years in the leather bag industry before starting Sans Beast to be more aligned to her compassionate beliefs.

Get a 10% discount and up to 4 interest free payments for any product.
View Sans Beast's vegan wallets here.
LaBante London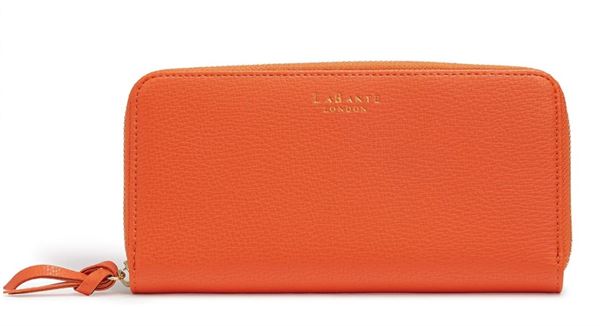 These bold purses and wallets from LaBante London are handmade from an ultra-soft microfiber that is long lasting, durable and sustainable.

Their PETA approved purses and wallets easily and stylishly hold your credit cards, cash and notes and are affordable.

We like the fact they use recycled products and sustainable processes during manufacturing unlike many other brands.

View LaBante's cruelty free purses and wallets here.
Melie Bianco
These cruelty free, animal free, eco-friendly and sweatshop free bags and purses are certified vegan and PETA approved.

Voted by Harpers Bazaar as the top vegan bag, Melie Bianco's fashion credentials are real.

Check our Melie Bianco's vegan and cruelty free purses here.
LuLus
Not all of their products are vegan, but they do have a range of cruelty free purses including this one:

At just $44, worldwide shipping and the option to pay over 4 interest-free instalments, LuLu's purses are available to anyone.

See their range of cruelty free purses here.

HFS Collective
We love that some of the Hipsters for Sisters (HFS) purses are made from eco-suede which is made from recycled plastic bottles.

They've been featured in The Huffington Post, Cosmopolitan, Vogue, Grazia and more. We especially like this purse which has eight credit card slots, a zippered coin pouch, a compartment for your phone, as well as a pocket for your passport or cash which makes it a perfect travel companion.

A nice touch is that you can also slip a belt through the back and wear it as a belt bag.

See their range of cruelty free purses here.
SAMARA
SAMARA is a 100% cruelty-free fashion house whose products are especially designed for the minimalist.

Keeping with that theme, they only have 8 products and this purse is one of them:
It has a space for the biggest phones, all your essentials, and 3 cards and is made from high-quality vegan leather. The purse (called a fanny pack) comes with two straps: one thick, one thin so you can use the thick strap as a belt and fanny pack, and the thin one as a shoulder bag or cross body.

See their range of cruelty free purses here.
Hetty + Sam
These purses and wallets for men and women carry your daily essentials wrapped in luxury vegan leather. The vegan leather used is silk grain polyurethane. Bonus points are given for the fact they use the environmentally friendly polyurethane instead of PVC (which contains the toxic chemical chlorine).

You get to be both organised and stylish with these multiple card compartments. You also get to support the artist whose design adorns the purse, as a proportion of the sale goes directly to them.

See their range of cruelty free purses here.
Denise Roobol
This Rotterdam based designer offers PETA-approved, vegan microfiber bags, purses and accessories including backpacks, laptop bags, mini wallets and more.

We love this purse the most:
See their range of cruelty free purses here.
Matt & Nat
We wrote about Matt and Nat in our 5 Wonderful But Cheap Vegan Clothing Brands post and we remain impressed by this Montreal-based brand.
We love that Matt & Nat use PU (polyurethane) over PVC when possible because of its lesser impact on the planet.
Stocked in over 800 boutiques across Canada, the United States, the UK, Japan, Germany and Australia.
Matt & NAt use different recycled materials such as recycled nylons, cardboard, rubber and cork in their products and since 2007, they've used linings only made out of 100% recycled plastic bottles.
Check out Matt & Nat Products Now
Sole Society
Sole Society's purses are made from durable, grained vegan leather and this one we love comes in snake-embossed, grained or leopard-print faux leather.

All purses are designed in NYC, crafted with premium materials and finished with stylish, durable hardware.

View Sole Society's cruelty free purses here.
Urban Originals
This 100% Cruelty-Free brand are endorsed by PETA and can be found in boutiques across Australia, the United States, Japan, South Korea and the UK.

With free shipping over $40 and many wallet and purses at just $45, its easy for you to get these beautiful purses and make a positive difference too as Urban Originals donate 10% of their profits to human rights causes.

Check out Urban Originals line of purses here.
Kayu
These bags and purses are carefully handcrafted in the Philippines, Indonesia and Malaysia by local women, using indigenous techniques passed down through the generations.

We love that Kayu preserve and promote the unique cultural heritage of these regions in producing their purses, and at the same time they provide their workers with a good living wage.

We love this woven straw clutch with coordinating tassel that's fully lined with an optional chain shoulder strap.
Best of all, their purses can be paid over 4 interest-free instalments and you get free shipping and returns (for domestic orders), plus 15% off your first order.

View Kayu's cruelty free purses here.
Pixie Mood
Pixie Mood offer trendy, functional and socially responsible bags and purses that start at $50 including this one: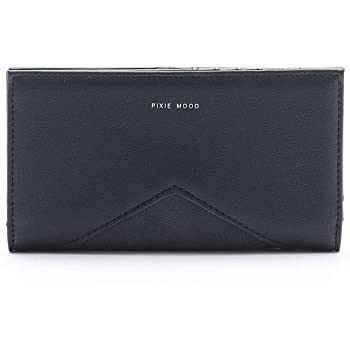 It features a detachable, adjustable crossbody strap (made of vegan leather and suede materials) with a front flap pocket magnetic button closure. It features an interior zippered change pocket, bill compartment and 12 card slots for easy access to everything you need on the go.

View Pixie Mood purses here.
LUXTRA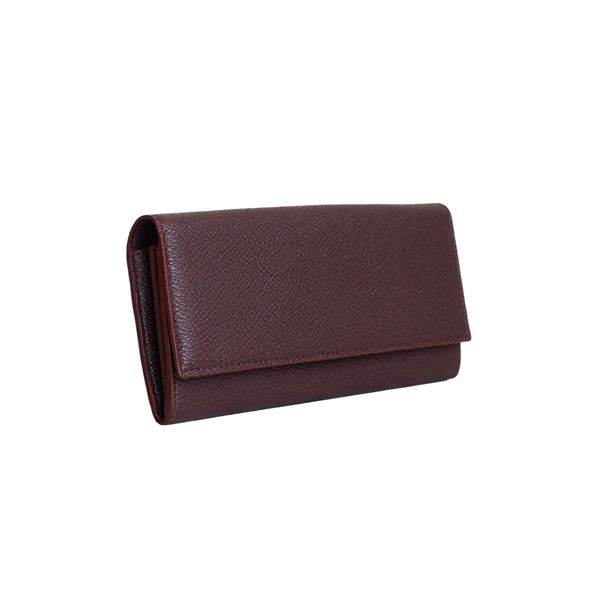 These purses are made in Italy using AppleSkin, an eco leather alternative made from apples.

They are a PETA approved vegan product with silver hardware, 8 internal card slots, 1 zipped pocket, 2 areas for notes/receipts and one slide pocket and 2 firm and secure snap button fastenings.

Before ordering you can get beautiful hand painted initials by lettering artist Rachel Price to personalise the purse just for you, or the person you gift them to. Delivered worldwide for free (for orders over £200), you'll receive the purse in a luxury presentation box.

The owner watched Forks over Knives and adopted a plant-based way of life. We also love that they are a B Corporation – a new type of company that balances purpose with profit.

View LUXTRA's purses here.
Svala
Featured in the LA Times, Vogue, Forbes and awarded Best Vegan Brand of the Year at the Luxury Eluxe Awards in 2020, this brand are doing big things in the cruelty-free fashion world.

Svala is inspired by the owners love of animals and nature, plus her affinity for the relaxed, colourful feel of Sydney and LA and the simplicity of Scandinavian design.

Made with premium vegan materials including animal-friendly, PVC-free fabrics such as luxurious, Italian PU (polyurethane), Pinatex® (made from pineapple leaf fiber) and cork. Each Svala handbag is lined with fabric made with organic cotton and recycled polyester made with plastic bottles. Svala is a PETA approved brand as well as a Fur Free Retailer.

View Svala's cruelty free purses here.
JW PEI
JW PEI is a Los Angeles based accessories brand founded by a husband and wife duo which focuses on minimalist design using sustainable vegan materials.

Made with vegan leather, high quality canvas, polyurethane, and certified fabric made from recycled plastic bottles, this brand focuses on sustainability and being cruelty free.

With 15% off orders and free shipping over $59, this brands purses are accessible to all.

View JW PEI's cruelty free purses range here.
More Cruelty Free Purse Brands?
We're so lucky to have so many innovative, compassionate cruelty free purse brands in 2020. There's a wide-range of styles and designs, available to suit every budget.

Do you know any other vegan and cruelty free purse brands we should feature?

Let us know in the comments below!