Is Kat Von D Makeup Vegan? is one of the most asked questions in the vegan beauty community. To answer all of your questions, we've come up with this detailed review to make it easier for you.
Switching to a more compassionate way of living is becoming easier, as an increasing number of brands acknowledge their vegan consumers.
In the makeup industry (which is moving from using animal by-products to cruelty-free and vegan products), one brand that has done that is Kat Von D makeup.
Here's everything you need to know about their products, to ensure you take care of the animals as you take care of your beauty needs.
Is Kat Von D Makeup Vegan & Cruelty Free?
Kat Von D Makeup is 100% free of animal by-products and does not use animals for product testing. KVD states that their makeup is 100% vegan according to their 'About KVD' page and has been so since 2016.
The very first product that switched to vegan is their well-known Shade+Light Contour Palette. They have removed carmine, which is an animal by-product, as an ingredient to their contour palette.
Before you head to the checkout loaded up with KVD goodies, read on to understand why some of the Kat Von D products are not vegan.

Here's an easy reference list for you…
Why Are Some Kat Von D Makeup Not Vegan?
You can still purchase older versions of KVD cosmetics in some third party online and offline shops who hold old stock.

Because of that, you'll need to watch out for the products which contained animal products before 2016.

Here's the "offenders list" for you.
List of Kat Von D Makeup That Contains Ingredients From Animals
Metal Crush Eyeshadow
If you see Metal Crush shades Black No.1, Danzig, Raw Powder, Static Age or Synergy, then take a look at the manufacturing date. If it's an older version, it probably contains carmine as one of the ingredients.
Better Together Ultimate Eye Collection
This collection of eye shadow may still have an animal by-product in its ingredients. If you want to buy this collection, you can check the date to clarify if it is a new or old version
Is KVD Vegan Beauty Cruelty-Free in 2021?
LVMH, who now owns the brand, is a large conglomerate who uses animal testing in the development of some of their products.
The new KVD Vegan Beauty remains cruelty-free and free from animal ingredients, making it 100% vegan.
Unlike other brands, such as MAC, NARS, and Benefit, who indirectly support animal testing by selling their products in China, KVD doesn't support animal testing in its cosmetic line. In addition, they do not sell their products in China and do not have any plans to do so in the future. This is splendid news for us vegans who love KVD makeup.
Is Kat Von D ethical?
The brand does not support animal testing and does not use any animal products in its ingredients. They are also certified by PETA as a vegan brand, so they are considered ethical.
Is Kat Von D Owned By A Parent Company?
It was in January 2020 when Kat Von D announced her makeup line was sold to a parent company called Kendo Brands.
Also, the name of the cosmetic line was to be changed to "KVD Vegan Beauty." They also revealed the acronym KVD known for "Kindness, Vegan Beauty, and Discovery."
Is Kat Von D Beauty Available in China?
Kat Von, the original owner of the Cosmetic brand, firmly believes in not selling her products in China. She differs from other brands such as MAC, Benefit, NARS, and Clinique who choose to sell their makeup in China despite China's law requiring animal testing.
It is common knowledge that China requires all products which are sold there to have been tested on animals. Today, the brand is under a new company and still not sold in China.
Is KVD Vegan Beauty Vegan?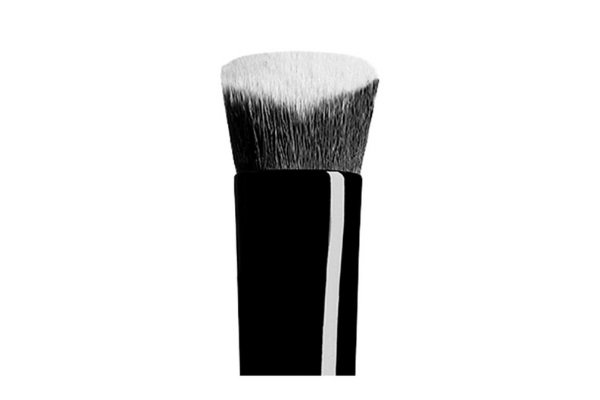 Ultimately, KVD Vegan Beauty is 100% vegan and cruelty-free. This means that we can be confident that all new products from KVD are free from animal derivatives. The company stays strong to the following commitments:
not to sell their products in China or any other places that require animals testing

not to get a commission or outsource a third party company that might use animal testing on their behalf

not to use any ingredient or supplier that does animal testing

not to test any of their products on animals

not to test any of their ingredients on animals

Therefore, the brand remains cruelty-free and vegan from the year 2016 onwards.
Is LVMH Not Vegan or Cruelty-free?
The LVMH Company is a vast conglomerate known for selling luxury goods, items, or products. After merging two famous brands, Louis Vuitton or LV and Moet Hennessy or MH, the brand became very popular.
It's also the same company behind the famous online store Sephora, known for selling high-end cosmetics clothing, pieces of jewellery, fragrances, etc.
We're saddened by the company's stance regarding animal testing and the use of exotic skin from animals. LVMH are also known to be involved in the fur trade.
PETA released an undercover video showing animal abuse related to their direct suppliers. This resulted in the company making minimum effort to find other materials as an alternative to animal skin.
Despite this animal abuse, one of their cosmetic branches, Kendo Holdings, remains cruelty-free.
It owns a list of amazing makeup lines that do not support animal testing, including KVD Vegan Beauty, Marc Jacobs, Bite Beauty, and Ole Henriksen.
LVMH Animal Testing Policy
LVMH doesn't have a statement regarding their products being cruelty-free. Also, if you visit their website, you will not find any information regarding this.
The company only has an old PDF file from 2015, stating an old environmental report about animal testing. Therefore, we can say that LVMH is responsible for animal testing and involved in the Fur Trade officially, though it is widely believed.
All About KVD Vegan Beauty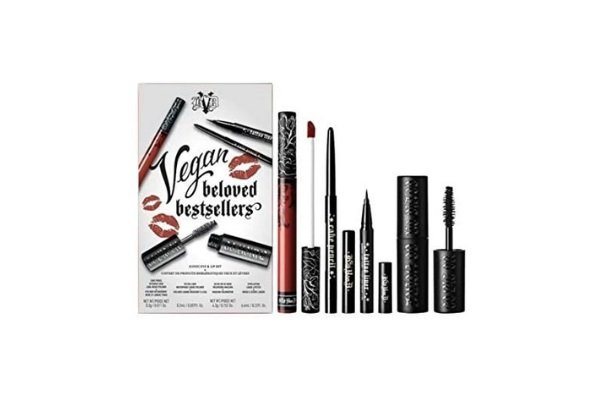 It's good to know that despite its direct relationship with LVMH, KVD remains true to the promise of being cruelty-free and vegan. Today, their cosmetics are available in countries like Canada, Australia, the USA, and the UK.
These countries support animal-free testing and the banning of animal ingredients in products. PETA continuously supports them by giving certification as a vegan brand.
How Was KVD Vegan Beauty Classified As Cruelty-Free By PETA?
This is achieved through direct communication on their testing policy. PETA, a well-respected organisation, only adds a brand to their cruelty-free directory after ensuring that the company meets all the requirements.
The company must meet all requirements and answer questions such as:
Are you testing on animals for your ingredients or finished products?

Do you have a supplier that does animal testing?

How can you ensure that your supplier is not using animal testing?

Do you have any third party that does animal testing on your behalf?

Are you selling products in countries that require animal testing by law?

In what countries are you selling your products except for online sales?

Kat Von D Vegan Makeup
Aside from the makeup line, KVD Vegan Beauty has other vegan products for us. The following is a complete list of products and makeup that we can buy from KVD.
Vegan Makeup Bags
Kat Von D Makeup Bag
This vegan leather makeup kit will complete your collection. It's very handy, so you can take your favourite lipstick, eyeshadow, blush, and contour palette anywhere you want to go.
You will love that it's a limited edition that comes with mini eyeliner, studded kiss lipstick, and liquid lipstick inside.
KVD Small Black Vegan Makeup Cosmetic Bag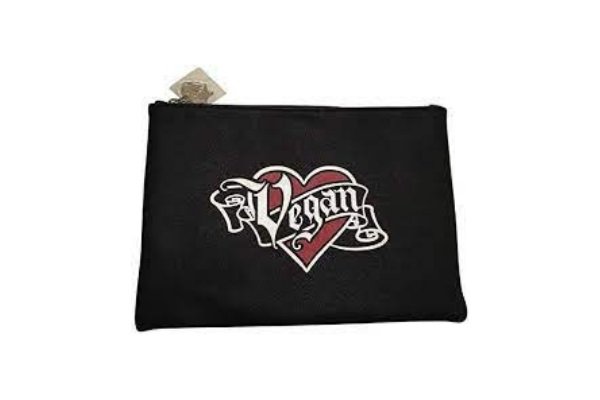 This is another simple vegan bag for your cosmetics that you can easily carry around with you.
Is Kat Von D Perfume Cruelty-Free?
Since KVD Vegan Beauty does not test their finished products on animals and does not use suppliers who rely on animal testing, their perfume is 100% cruelty-free.
KVD Perfume Saint + Sinner
If you are looking for a vegan perfume, then you can choose from either the Saint or Sinner scent. The magic is that you can use them together or separately.
KVD Vegan Beauty Makeup Line
In 2016, Kat Von D moved to vegan products. Here are examples of popular and favourite makeup from the brand.
Everlasting Glimmer Veil
If you love shimmer, then this liquid lip tint is for you. It's lightweight and has enough glitter but without the gritty feel, unlike other glitter lipsticks on the market.
You can choose from 9 diverse shades, from dark to bright magenta pink. You will enjoy its long-lasting effect that can last up to 24 hours.
Studded Kiss Crème Lipstick
This studded kiss lipstick is an exciting collection of crème base lipstick from KVD Vegan Beauty. You will love the 41 diverse pigment colours. Also, you can choose whether you like a matte, satin, or metallic finish studded kiss lipstick.
If you search online, some shades are on sale. Each type has a very smooth finish, so it's very easy to apply.
Powder Brow Blush #75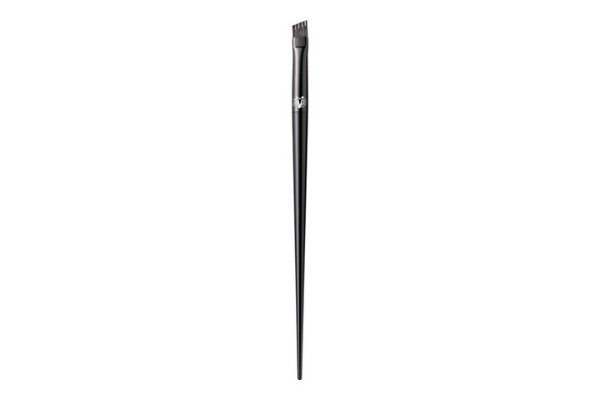 This is a popular eyebrow product for vegans as it offers a natural finish. What makes it vegan is that its brushes and other parts contain no animal products. You will love the realistic look after applying to your brows.
Lock-It Edge Concealer
If you are not comfortable wearing a Kat Von D foundation, this is the best substitute. It ensures a very smooth finish and does not easily wear off.
If you have blemishes and marks, you can hide them without harming your skin. None of the ingredients are from animals and they're completely natural.

Check it out here.
Lock-It Brightening Powder
This powder will give you an amazingly smooth and bright complexion after application. It's lightweight, so you will feel you are wearing nothing at all.
It does not crack or look cakey even after wearing it for hours. You can choose from three shades such as Golden Banana, Petal Powder pink finish, and Peach or Warm Bisque colour.
Kat Von D Eyeliner- Lash Liner Liquid Inner
The best eyeliner for your waterline from KVD will not wear off, unlike other liners. Liquid eyeliner has a shorter lifespan than other makeup, as it can be washed off. The eyes are naturally wet, but wearing the Lash Liner will give you a long-lasting cat-eye look.

Check it out here.
Everlasting Liquid Lipstick
This is a liquid lipstick with a darker shade, which is a little more expensive than other similar products. The reason for this is the fact that it is long-wearing and has a deep intense colour. However, it's not lightweight and a bit sticky.

Check them out here.
Final Thoughts on KVD Being Vegan
Makeup, just like clothes, is a necessity for women and some men. Therefore, it's important to look for brands that support your vegan beliefs and lifestyle.
Searching for products that are both cruelty-free and vegan, it's good to know that the Kat Von D makeup line switched to animal-free cosmetics.
KVD is a brand with a long list of not only animal-free makeup lines from eyes to lips but also cruelty-free makeup that is PETA certified.
If you enjoyed reading our KVD review, you might also be interested in our other vegan beauty brand reviews here: