Wondering Is Mario Badescu Vegan?

As consumers around the world are becoming more conscious about the raw material used to make their personal products, animal testing practices in the manufacturing process of hair, makeup, body, and skincare products are increasingly being frowned upon.
Due to the harmful nature of some of the chemicals and by-products from animals, we have seen a steady increase in the demand for vegan hair, body, and skincare products. Another reason for the increase in demand is the recent growth in sentiment against animal testing.
As consumers are getting more empowered, most of them opt to shop from some of the best cruelty free brands out there. One of the best skincare brands that has been getting a lot of hype as of recently is Mario Badescu.
In this guide, we discuss Mario Badescu and whether its products are cruelty free and vegan as well as and its policy against animal testing.
Is Mario Badescu Cruelty-Free?
To date, Mario Badescu is confident that all of their products are cruelty-free. The brand strictly implements a no testing policy on their end products as well as raw material. Also, they do not permit any animal testing in the company's name. Importantly, they only source raw material from cruelty-free suppliers and vendors.
Unfortunately, the answer to the question, 'Is Mario Badescu a vegan brand?' is no, Mario Badescu is not a vegan company. Even though they have a skincare line free from animal derivatives, they also manufacture non-vegan beauty products.
Although the company is committed to being cruelty free, it is honest about its products and has disclosed that they currently have products made from animal by-products like bee pollen, lactic acid, beeswax, collagen, lanolin, and other animal derivatives.
Is Mario Badescu Still Cruelty-free in 2021?
The short answer to the question, 'Is Mario Badescu cruelty-free in 2021?' is yes.
Mario Badescu beauty products such as makeup, hair products, and skincare products are not sold in Mainland China. China is very well known for its law that requires animal testing. This applies to all foreign makeup brands not manufactured within China.
The company doesn't have any plans to sell their beauty products in China, so they remain cruelty-free in 2021.
Is Mario Badescu Vegan?
Even though Mario Badescu is one of the well-known cruelty free brands, it is not 100% vegan. However, some of their skincare products are free of raw material from animals which makes them suitable for the vegan community who have grown to love their beauty products, especially due to their cruelty free nature.
The company's policy on being cruelty free, sets a good foundation in its journey to being 100% vegan if that is the route it chooses to go.
Mario Badescu Vegan List
The following are commonly asked questions about some of the most popular Mario Badescu beauty products. Consider this as a free beauty vegan shopping guide for the listed products. The answers will also include information on whether they contain raw material from animals.
Is Mario Badescu Seaweed Night Cream Vegan?
The Seaweed Night Cream from Mario Badescu is used daily at night, right after cleansing and toning your face. It's one of the most sought after products from this brand.
However, sad to say, it contains collagen and elastin that are animal-derived ingredients. These two ingredients make the Seaweed Night Cream, not vegan. Collagen and elastin come from the muscles or ligaments of animals.
Is Mario Badescu Drying Lotion Vegan?
Another holy grail for all genders is the Mario Badescu Drying Lotion because of its effectiveness in drying out acne, whiteheads, and other skin blemishes overnight.
It has active ingredients that make it a powerful skincare product, but Glycerine is what makes the product non-vegan. Glycerine comes from animal fats and is widely used in beauty products like soap, makeup, haircare, and moisturizers.
However, some vegan beauty products substitute it with vegetable Glycerine, which is not stated in the Mario Badescu product list of ingredients.
Is There a Mario Badescu Vegan Eye Cream?
Through our research for the best Mario Badescu vegan Eye Cream, we found the Hyaluronic Eye Cream from vendors such as Sephora. Surprisingly, it belongs to their list of Mario Badescu vegan products. However, it isn't clear if it's vegan because one of the ingredients is Glycerine. The description doesn't say anything about it being plant-based Glycerine.
Another is the Mario Badescu Ceramide Herbal Eye Cream. It consists of herbal ingredients like rosehip oil and glycerine as well. Again, the description doesn't clearly state if it's derived from plants.
Is Mario Badescu Lip Balm Vegan?
We checked the Mario Badescu Lip Balm list of ingredients and found that it has beeswax or Cera alba as one of its raw materials. It's an essential ingredient for cosmetics as it prevents the separation of oil and other liquid components in an emulsion. An alternative to beeswax are waxes that come from soya and plants.
Is Mario Badescu Rose Water Vegan?
Sadly, Mario Badescu skincare products with Rose Water contain Caprylyl Glycol, which is a non-vegan ingredient. Manufacturers use it to extend the shelf life of products. This ingredient prevents the growth of fungus and other microbes. It's a fatty acid that comes from animal milk. Alternatives to make it vegan are coconut and palm oil.
Is Mario Badescu Spray Vegan?
Mario Badescu's line of Facial Sprays is one of their popular products. Its popularity comes from Hollywood celebrity users like Kylie Jenner, Ashley Graham, and Serena Williams who have been clear about their love for it.
Although it's a top of the range product, it has some questionable ingredients for vegans like us. Ingredients like Propanediol and Polysorbate 20 are known as harmful ingredients and may contain fats from animals. According to One Green Planet, the Benzophenone-4 is listed as among the top 10 most harmful ingredients in beauty products.
The list of ingredients does not make it clear if these substances come from plant-based sources.
Is Mario Badescu One of the Sustainable Brands?
Mario Badescu is a brand known for its minimal use of packaging when it comes to sustainability. Many vegans and environmentalists praise the brand for trying to reduce the use of plastic packaging. Also, some of their bottles are made from recyclable plastic.
Is Mario Badescu Bad For Your Skin?
Mario Badescu is well-loved by many skincare enthusiasts. However, some of the free beauty guide blogs tag a few of their products as harmful. It's because of ingredients that are very dangerous to the skin and overall health.
One of them is the cult favourite Drying Lotion with talc as an ingredient. It's an ingredient that made a particular brand of baby powder very controversial. If you take a look at the list of ingredients, talc remains one of them.
Another is Mario Badescu's famous Facial Spray that is labelled as toxic by Think Dirty App. It got 8 out of 10, 10 being the most toxic and 0 the safest. The main reason is that it contains fragrant phenoxyethanol, which is known to cause skin and lung problems. Also, it's highly toxic to different organs like the liver, kidney, and nervous system.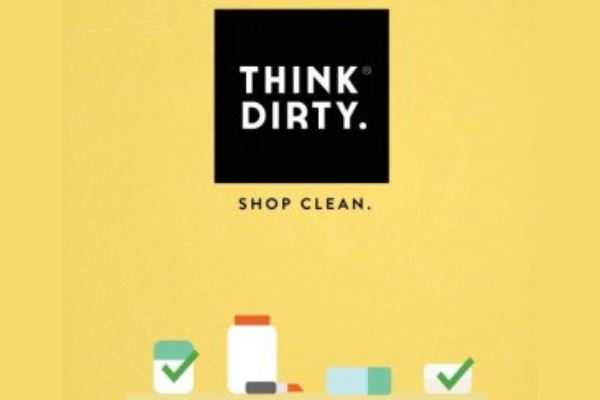 A mommy blogger and a well-known reality TV celebrity Caroline Hirons is not a fan of the brand. According to her skincare blog, she is very vocal and straightforward in giving advice and her personal opinion of beauty products. The beauty blogger made it clear that she doesn't have any plans to review Mario Badescu's products.
The brand is also facing a lawsuit regarding an undisclosed ingredient steroid. According to the plaintiffs, they used the product for 14 years and developed an addiction to its steroidal ingredient.
The products in question are Mario Badescu Control Cream and Healing Cream. They contain hydrocortisone and triamcinolone acetonide. According to experts, these ingredients are hazardous substances that can affect the adrenal system and the skin.
Plaintiffs who were unaware of this experienced withdrawal signs and illnesses related to the use of the steroid. This resulted in misdiagnosis as they were unaware that they were using products that contained a steroid.
Is the Mario Badescu Brand Good For Acne?
Having acne is a huge skin problem for many. It's not only annoying to look at, but it can also lower one's self-esteem and confidence.
If you have tried many products to solve acne, then maybe you also want to try the Mario Badescu Acne Control Kit. It consists of a cleanser, lotion, drying lotion, drying cream, and drying mask. The product promises to solve pesky skin issues like whiteheads, blackheads, and acne bumps.
Fans of the brand can attest to its effectiveness in treating acne. However, you can also find people with different experiences. There is no specific product that works for all skin types. It's essential to find a product that suits your skin type. We vegans should be wary as most Mario Badescu products have questionable ingredients.
Shopping for vegan-friendly beauty products is not a tedious task for us. There are lots of options, especially if you are shopping online. Mario Badescu is no doubt one of the best cruelty-free brands due to its no-animal-testing approach, however, it is not vegan at all.
The key is to look deeper into the ingredients used to find whether the products contain anything from animals. Also, take note of harmful ingredients that might damage your skin and your overall health. It's not always good to ride with the hype, but better to listen to what your skin needs.
If you enjoyed this post, you might be interested in our other beauty brand guides which can be found here: