Find out what they're not telling you about Urban Decay being vegan. "Is Urban Decay Vegan?" is a question that is frequently asked in the vegan beauty community.
The cosmetic industry is continuously rising and will continue to grow in the coming years to come. As cosmetics grow in numbers, consumers also expect a higher value for their money.
Today, there are wide ranges of cosmetic companies, both old and new brands. Each one caters to different kinds of consumers like vegans. As vegans, we want to use cosmetic products that are safe for humans and animals.
So, we're searching for some of the best cruelty free brands that are free from animal ingredients and testing and putting together an informative guide for our esteemed readers.
More and more makeup brands are making the switch to vegan products, ingredients, and saying no to animal testing. One of the brands that is becoming popular is Urban Decay. However, there is still confusion about whether they're just cruelty-free or vegan.
A cruelty-free brand doesn't mean that they are also vegan. To know more about Urban Decay and if they are vegan, we will dig deeper as you read on.
Who Is Urban Decay?
If you love makeup, you already heard about the brand Urban Decay as it's becoming very popular nowadays. The truth is that the brand is attracting debates among vegans and people who are supporting cruelty-free cosmetics.
The brand's stand is a bit confusing, so we need to know the truth about them. First, let us find out who is behind the brand Urban Decay.
The company is not new as it started way back in 1996. They launched nail products and lip colors. The brand makes its way up to the beauty scene because of its unique approach. Instead of naming their cosmetics using the traditional term, they made it unique and came up with different names for their makeup products.
Instantly, they capture the attention of makeup lovers, especially the younger generations. Afterward, large retailers are starting to hoard their products like Sephora and Macy's. In 2012, the brand was sold to L'Oreal Paris, who is now the owner of the brand.
Is Urban Decay Cruelty-Free?
Directly from their website, the brand has stated that they're 100% cruelty-free and that they refuse to support any form of animal testing with their products.
They also claim that they're only creating makeup products using vegan formula. It means that their vegan makeup line contains no trace of animal-derived ingredients as well as by-products. However, they do not state that they are an all-vegan company, and some of their products still might contain some ingredients from animals.
Is Urban Decay Cruelty-Free in 2021?
We can't say Urban Decay is 100% vegan and cruelty-free without reading the labels and product description as your guide. If you want to find out the truth, you may also check out the ingredients. The Brand Commitment on their website tells about the company direction this year and the years to come when it comes to being cruelty-free and vegan.
Urban Decay Animals Testing Policy
According to Urban Decay company policy, the brand state that they remain true to their commitment to ending any form of animal cruelty. They also stated that they are not testing their product or allowing others to test on their behalf. Besides that, they require their suppliers to submit a certification to determine if raw materials are not tested on animals.
Is Urban Decay on Peta's Cruelty Free List and PETA Certified?
Urban Decay is PETA certified and features on their cruelty-free brands list.
Urban Decay Vegan Product Commitment
The brand also gives some light to the speculation whether their makeup line is vegan or not. The brand states that their product with a vegan mark does not contain any animal ingredients. They also clarify that they are putting a vegan mark on their product that is vegan, and other products that do not state as a vegan are not.
It's especially true with their line of eyeshadow because some colors may not have non-vegan alternatives. However, the company is making extra effort to convert most of its products to vegan once synthetic alternatives to animal ingredients become available in the market.
Is Urban Decay Vegan?
Despite this statement, we vegans are still confused about the company to stand about cruelty-free and being vegan. It's true that the brand offers wide arrays of makeup products that's 100% cruelty-free and no animal ingredients. However, the company is not born vegan, so many of their products out the market still have some animal ingredients.
What Makes Urban Decay Not Vegan?
The packaging has a small vegan logo, but it does not mean that they're 100% cruelty-free as a company. It's because some products out of the vegan makeup line have animal-derived ingredients in them.
The new management L'Oreal has made a lot of effort and spent over $900 Million to search for the best alternative ingredients to make their products vegan-friendly, but sad to say, the company still has lots of hard work to do.
The L'Oreal Company refuses to forgo animal testing as a company because they are selling cosmetics in China. Therefore, finished products and some of their ingredients are being tested on animals.
Are Urban Decay Products Vegan?
As you search for blogs and online forums about vegan products, you will find a lot of questions asking, "is Urban Decay eyeshadow brush vegan? Or is Urban Decay palette or nail polish vegan?" It's because many vegans like us are still confused about the brand if it's vegan and cruelty-free.
Inside their website, you will find a long list of the vegan makeup line. The following are some of the cosmetics that you can find on the website.
Urban Decay Vegan Makeup
Through our research, we found that Urban Decay has its way of telling their customer if it's vegan or just cruelty-free. Each makeup has its detailed description, and it will tell you if it's vegan.
Stones Vibes Eyeshadow Palette
According to the product description, it's a vegan eyeshadow palette with 12 different shades that shimmers.
Hydromaniac Tinted Glow Hydrator
This Urban Decay product is one of the few that has a vegan logo and cruelty-free logo in the product description. Also, what made this product special is that it's non-comedogenic, suitable for all skin types, and has a blur effect on the skin.
Stoned Vibes Highlighting Powder
According to the description, their limited edition vegan highlights powder that can offer holographic sparkle after application.
Stone Vibes Mini Eyeshadow Palette
This compact eyeshadow palette is packed with vegan eyeshadows that are very easy to use with your fingers. Also, it's highly pigmented and easy to blend.
Brow Blade Ink Waterproof Pencil
The product from its list of ingredients can tell you that it's vegan, cruelty-free, paraben-free, sulphate-free, and phthalate-free.
Urban Decay Cruelty-free Makeup
If you will do a thorough search and read the description, some products on their vegan makeup line will tell you 100% cruelty-free without any word "vegan."
All Nighter Liquid Foundation
In the product description, you will find the "100% cruelty-free." But the company doesn't say that it's vegan, unlike other products with a vegan statement at the bottom of the description. When it comes to product quality, it stays true to its claim. The foundation can offer flawless looking skin for long wear.
Naked Illuminated
This product claims to provide a stunning glow on your skin, and it's best for all skin types and tones, but their Naked Skin Illuminated Press Powder that doesn't mention vegan either.
Brow Finish Gel
It says cruelty-free, but not vegan at all. It's the best brow gel that can tame unruly eyebrows and you might also love the fact that it's waterproof and lightweight that can last up to 16 hours, but its not vegan.
L'Oreal is switching to a vegan makeup line, but you need to be very careful and read the description to know the truth.
Is Urban Decay Paraben-Free?
The brand made it clear in its ingredient and product description if a particular makeup is free from paraben. However, not all makeup products from Urban Decay are paraben-free.

So, it is good to thoroughly read the ingredients to know the truth about the product.
Non-Vegan Ingredients in Urban Decay Products
It's not easy to look for vegan products, especially when it comes to makeup. Some ingredients are very tricky. First-time vegans may not be very aware of non-vegan ingredients included inside their makeup kit. The following is a list of animal-derived ingredients that you should look out for.
Carmine
It's an ingredient that can give a shade of deep red to any product. You might not like the idea of where it comes from because it's from the skin of small insects called cochineal.
These are bugs do not fly, so they produce carmine as a defense mechanism against predators. The red coloring serves as their protective shield. Unfortunately, this ingredient is not only found in makeup but in other products that use food dye.
Beeswax
This animal-derived ingredient comes from the abdomen of bees. The primary purpose of having it is for them to produce honeycombs. Many cosmetic manufacturers use beeswax in producing mascara that is smudge-proof and waterproof.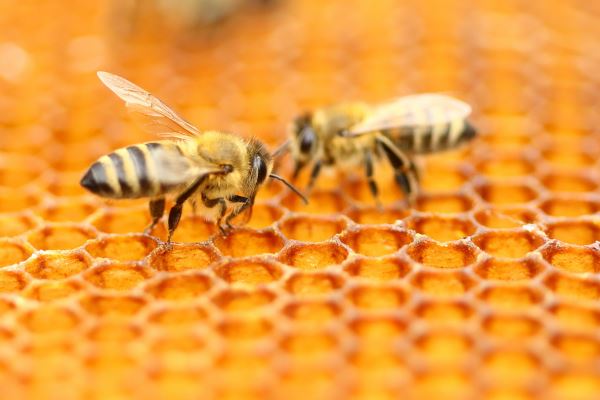 Although some companies claim that they are not hurting bees while getting it from them, it's still against the bees' will. Bees are being used for money, so it's against vegan values.
Lanolin
This ingredient from sheep is more commonly used in makeup than carmine. It's a kind of wax from sheep wool, and it's mostly found in lip balms and lipstick.
The process of getting it from sheep is ruthless and harsh. With the growing demand for this ingredient, the wool industry is doing it inhumanely and in the shortest amount of time possible. Also, the fact that it's now mass-produced means that they do it without caring for animal welfare.
It's good to know that alternatives to this animal ingredient are now available in the market. You may look for products that make use of shea butter and veganolin.
Urea/ Carbamide
It's the most disgusting of all animal-derived ingredients used by the cosmetic industry. Cows are the number one supplier of urea, and it comes from the urine. It's also a form of preservative that you can find in eyeshadows, hair coloring, and creams. The main purpose of adding it as an ingredient is to slow down moisture loss in a product.
It comes from by-products from the dairy and meat industry, known for its brutal handling of animals. Also, the fact that you are applying urine to your skin can be bad for overall health.
Keratin
Keratin is naturally found on the skin, hair, and nails of humans. Therefore, it has a lot of functions in the body. That's why many cosmetic manufacturers include it in their list of ingredients.
It comes from the hair, feather, horns, and hooves of animals. It's another by-product of the dairy and meat industry. Sadly, to get it from them, animals have to go through a painful process and end up dying.
Collagen
It's a very popular ingredient today both in the cosmetic and skincare world. Likewise, the body has a natural way of producing collagen. It reduces as people get older, and wrinkles on your face are signs.
Any cream or cosmetics with collagen means that an animal has to be badly hurt and die for you to get the youthful glow that you want on your face.
There are many natural ways to combat aging and improve collagen production without supporting a product that uses collagen from animals. If you want a product with it, you may look for cosmetics and a skincare product that uses plant-based collagen.
Glycerine
It's derived from animal fats and widely used in diverse products like soaps, cosmetics, hair care products, and skin moisturizers. You can patronize products using vegetable glycerine from soya, palm oil, and coconut oil.
Squalene
People who want to bring back the youthful glow in their skin opt for a product with squalene, but vegans should not. It comes from shark liver oil that's common in lips balm, lipstick, and skin moisturizers.
Other Vegan Makeup Brands
Aside from Urban Decay, vegans can also go for other brands with a vegan line of makeup like NYX. There is no doubt that NYX is cruelty-free, but the brand also proves that they have a high-quality vegan cosmetics list.
Is NYX Products Vegan?
In the past, NYX cosmetic brands were cruelty-free, but they were not vegan at all. Today the brand is now introducing many makeup lines that are 100% vegan. 
If you are interested in this drugstore's favorite brand of makeup, then it's good to know that they're now launching products that do not have animal ingredients.
NYX Vegan Products
The brand announces that they are already doing a lot of reformulation of their cosmetic products. However, some old versions are still out, so it's important to read the ingredients and manufacturing date.
Is NYX Cruelty-free
NYX is another brand that is owned by L'Oreal, and the company is not 100% cruelty-free. They are selling some of their products in China that requires animal testing of foreign goods even though the brand says that they are PETA certified as a cruelty free brand.
To sum it up, Urban Decay is a 100% cruelty free brand, but not all of its products are free from raw material from animals which makes the brand non-vegan. They are now offering a lot of vegan-friendly cosmetics. Also, they are firm in promising to end animal testing but still using some animal-derived ingredients.
Vegan makeup lovers will love that they have a long list of makeup that does not contain any animal ingredient, but you should search for it and read descriptions. In short, there are some Urban Decay cosmetics that are vegan. The brand itself is not, and its parent company, L'Oreal, is not vegan either.
If you enjoyed reading this guide, you'll probably find the following Beauty Brand List nguides just as interesting and informative: