When it comes to foods which are not vegan, obviously, fish, meat, dairy and eggs are off the menu as they clearly are derived from animals.

It turns out, though, that there are more examples of typical non-vegan friendly foods out there than vegans may have initially thought.

With vegan diets and lifestyles growing exponentially in terms of popularity, the vegan movement is gaining more and more momentum with each passing year.

Every January for example, many restaurants, fast food businesses, local food shops and manufacturers promote veganism with 'Veganuary' – a month where people are encouraged to go vegan and only consume plant-based foods.

Thanks to Veganuary, and other ideas to raise awareness for veganism, more and more people are going plant-based and cruelty-free.

But…even the most passionate, careful vegan can fall foul of foods which are surprisingly not vegan. Here's 10 of the most common not vegan foods hiding in your shopping basket:
Sugar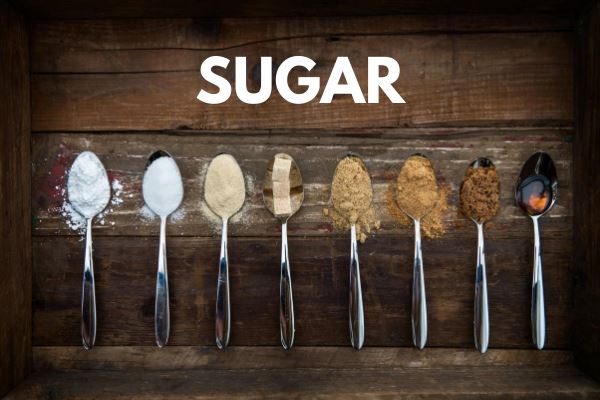 Whilst sugar itself is plant-based, the way some sugar companies process their sugar uses animal products.

They use bone char which is the bones of cattle burned until they are charred black. The bone char is used to refine and whiten the sugar.

The safest choice is to use USDA approved sugar. Sugars bearing that hallmark are not allowed to use bone char so you're safe as long as you look for the stamp.

Any sugar without the USDA hallmark is not vegan.
Vegan Safe Sugar Brands (USDA Certified)
Apple Juice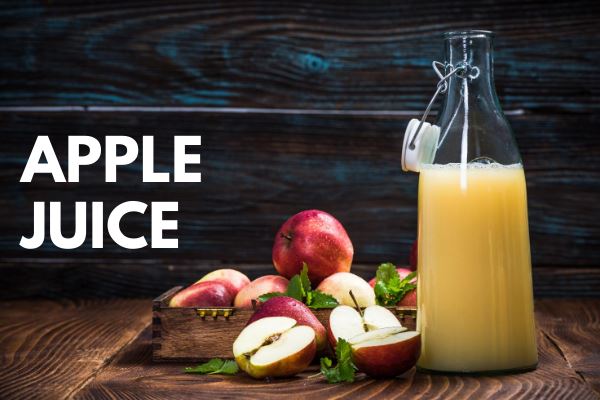 If you purchase or grow apples and juice them yourself, apple juice is of course vegan-friendly.

However, if you purchase apple juice from a grocery store, many brands are not vegan. The reason is some manufacturers clarify the juice using fish bladders.

Here's some vegan safe options for you:
Vegan Safe Apple Juice Brands (PETA Approved)
Avoid Tropicana Pure Premium Healthy Heart which contains Tilapia, Sardines and Anchovies! – See here
Avoid Tropicana Essentials Pomegranate Blueberry as previous formulas included BEEF! – See here
Gluten free, no artificial added flavours or GMO's.
Non-GMO, gluten free, no added colours, flavors, or high fructose corn syrup
Non-Dairy Creamer
Why is everything in our world not what it seems when you dig a little deeper?

Even creamers specifically marked as "Non-Dairy" – CONTAIN DAIRY! 😡

Check the labels carefully and look out for "sodium caseinate" – Casein is a type of milk protein which they inexplicably use in non-dairy creamers just to piss us off.
Check this, they mention dairy free 3 times:
But the ingredients reveal dairy is used:
There's usually less than 2% used, so pay attention to the end of the ingredients list (they tend to list ingredients in percentage order of how much is used in the product).
Vegan Safe Creamers
Jam (Jelly)
If you like jam on your toast in the morning be sure to check the label first, as some jams contain gelatin to set them. Any jam containing gelatin is not vegan.

Instead, you want jam which has been set with pectin, which is derived from fruits such as apples.
Vegan Safe Jams
Red Foods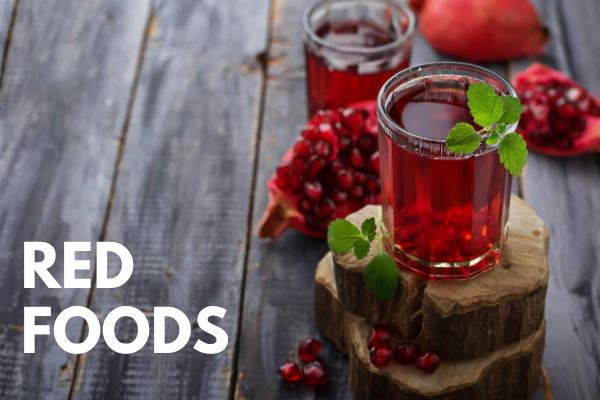 Did you know some red foods use the blood of crushed insects to colour them?

It's the same ingredient used in lipsticks and makeup to give them the red colour (going as far back as Cleopatra). For more on that and vegan beauty alternatives, check out our beauty section.
Foods like candy, sodas and juices that are red may contain carmine/cochineal/carmic acid – check the labels of anything that looks red, but isn't red in its natural state.
Alcoholic Beverages
You'd think that beer, wine, and cider would be vegan-friendly but in reality many alcohols are not vegan.

Some wines, beers and ciders are clarified using gelatin, fish bladders, casein and bone marrow.

To play it safe, always go with a vegan-friendly alcoholic beverage manufacturer.

Safe choices include:
Beers: Bud, Coors, Miller, Corona, Michelob, Heineken, Guinness, Stella, Carlsberg, Beck's, Peroni
Wines: Red Truck Winery, Frey Vineyards, Org De Rac Organic Wines, Girasole Vineyards
Spirits: All except those with dairy or tequila with worms and scorpions
If in doubt, check Barnivore's Vegan Alcohol Database where you can search their 50,344 products to check if they are vegan.
Worcestershire Sauce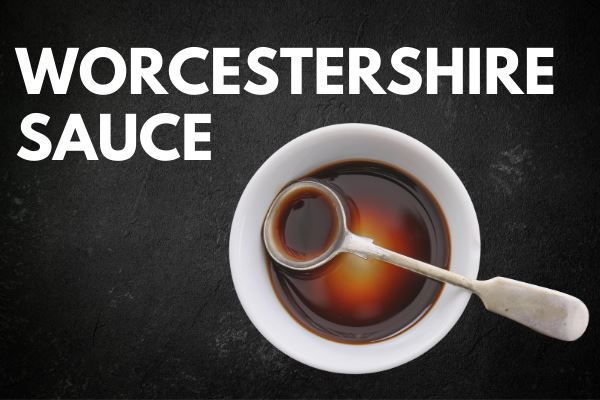 This traditional English sauce is a fermented liquid condiment created in the city of Worcester in Worcestershire (hence its name) during the early 19th century.

Unfortunately, some manufacturers added anchovies to the original recipe (which you can make yourself).

The original ingredients are just apple cider vinegar, water, soy sauce, brown sugar, mustard powder, onion powder, garlic powder, ground cinnamon, and black pepper. You combine the ingredients then boil them in a saucepan for less than a minute.

Once cool you can add it to rice dishes, (vegan) cheese on toast and anything else you want to add some magic to.

We recommend homemade, but if you're short of time here's some vegan safe versions:
Our Pick of Vegan Safe Worcestershire Sauces
Bread
Not every bread is vegan safe, many contain eggs, milk and butter.
Vegan Safe Bread
Dave's breads contain no high fructose corn syrup, artificial preservatives or ingredients and are USDA organic and non-GMO.

Note: All of their breads are vegan except the Seeded Honey Wheat bread which contains organic honey.
Soy Yogurts & Cheeses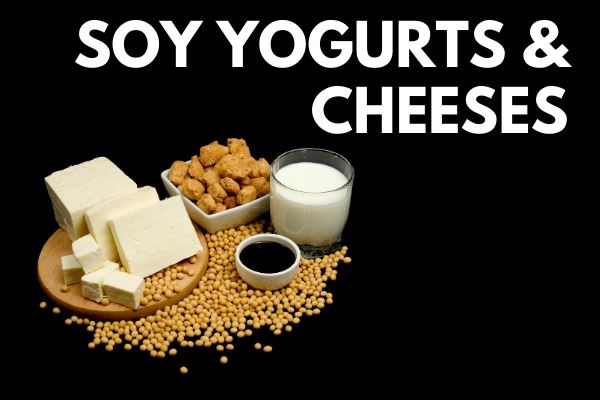 Just like the Non-Dairy Creamers mentioned above, some soy yogurts and cheese actually contain milk.

That completely defeats the point of using soy, and worse still, even products marked as "Dairy Free" can contain milk derivatives.

Check the label for words like: whey, calcium, casein, caseinates, buttermilk, butter among the obvious terms like milk and dairy.

Any product with those ingredients are absolutely not vegan.
Our Pick of Vegan Safe Yogurts & Cheeses
Altoids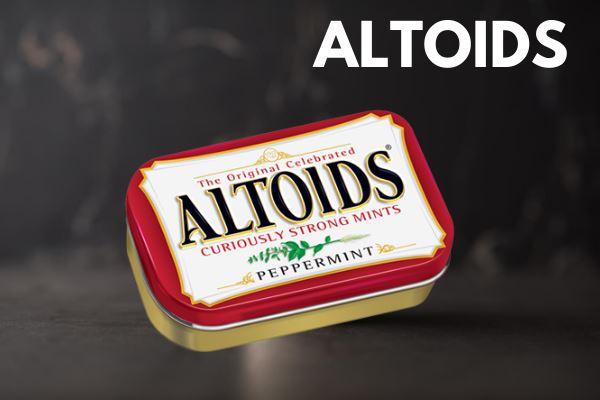 Some mints contain gelatin which is made from boiling the skin of animals and it contains tendons, cartilage, ligaments, and/or bones. Lovely.

Many Altoids are not vegan, these flavours specifically: Cinnamon, Spearmint, Peppermint, and Wintergreen.
Vegan Safe Mints
Marshmallows
And finally, as we're looking at whether or not marshmallows are vegan friendly, we have the stars of the show – marshmallows.

Vegans often assume that marshmallows are vegan-friendly, but in reality, that is not the case.

Not vegan marshmallows contain heaps of gelatin, which is derived from collagen from the various body parts and organs of animals.

The good news for vegans everywhere is that there are vegan-friendly marshmallows which contain aquafaba, which is the liquid from canned chickpeas, and Agar Agar which is a vegan gelatin substitute which is derived from seaweed.
Go here to read our Are Marshmallows Vegan Friendly? post for more on this.
Vegan Safe Marshmallow Brands
Surprisingly Not Vegan Foods: Summary
Despite the world being more accommodating for our plant-based lifestyles, unfortunately many seemingly vegan products contain hidden animal products.

We hope this guide helps you make animal-friendly choices so you can continue making a positive impact on the planet.

P.S – Got any surprisingly not vegan foods we should add to this list? Let us know in the comments below.